Main Content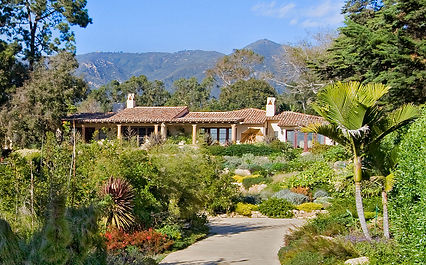 General Overview
Established by some of America's most illustrious families-McCormick, Rockefeller, DuPont-seeking the restorative powers of Montecito's natural mineral hot springs, this area remains a retreat for the famous and privileged but draws many families for the exceptional public schools and ruaral yet convenient lifestyle. Small "villages" amongst the expansive estates are home to gourmet dining, fashionable shopping, and luxurious spas. Montecito's active homeowners association is passionate about preserving the area's rural feel.
Housing
This area is perhaps home to Santa Barbara's most diverse architecture, as people came from across the world to build their dream homes in the natural beauty of Montecito. The area boasts prime examples of Mediterranean, Tudor, Cape Cod, Normandy, Roman, Persian, and, of course, Spanish Colonial Revival style homes designed by such seminal architects as George Washington Smith, Frank Lloyd Wright, Bertram Goodhue, and Reginald Johnson.
Quick Facts
Price range:

$600,000-130,000,000

Number of Houses:

3010+

Number of People:

9,000

Total acreage:

5,925

Zip Code:

93108

Lot sizes:

1/2 acre or larger; average is 1.5 acres
Have questions?
Get in touch06