Main Content
Welcome to
Summerland / Carpinteria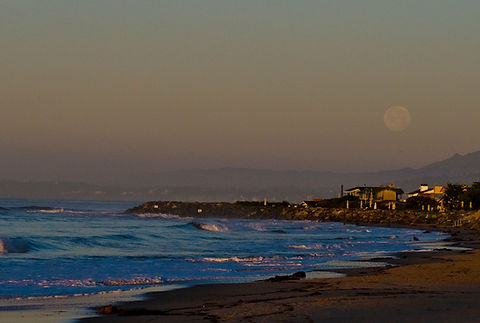 General Overview
Carpinteria is famously home to the "world's safest beach", but its charms don't end at the sand. Antiques stores, cafes, candy shops, and fine-dining restaurants line Linden Avenue, its small-town style main street, and residents enjoy many outdoor recreational activities. The area is home to renowned surf break Rincon Point, as well as the world-class Santa Barbara Polo and Racquet Club, which hosts weekly matches throughout the summer months.
Housing
Though Carpinteria has some of the most exclusive oceanfront addresses in all of California, well-appointed condominium complexes and Craftsman-style single-family homes are also plentiful. Downtown cottages are located a short walk from the beach, and large ranches are spread across the foothills. Summerland is a town of quaint charm with around 2,000 permanent residents. The main street is sprinkled with antique shops, bed and breakfasts, and neighborhood dining.
Amenities
Carpinteria, Padaro, Sandyland, Loon, and Rincon beaches
Parks and open spaces, Toro Canyon Park, Carpinteria Bluffs
Santa Barbara Polo & Racquet Club
Amtrak Train Station
Hiking trails
Shopping and dining
Ocean, island, and mountain views
Quick Facts
Price range:

$500,000-20,000,000

Number of Houses:

4,700+/-

Total acreage:

1650 acres

Zip Code:

93013
Have questions?
Get in touch
06